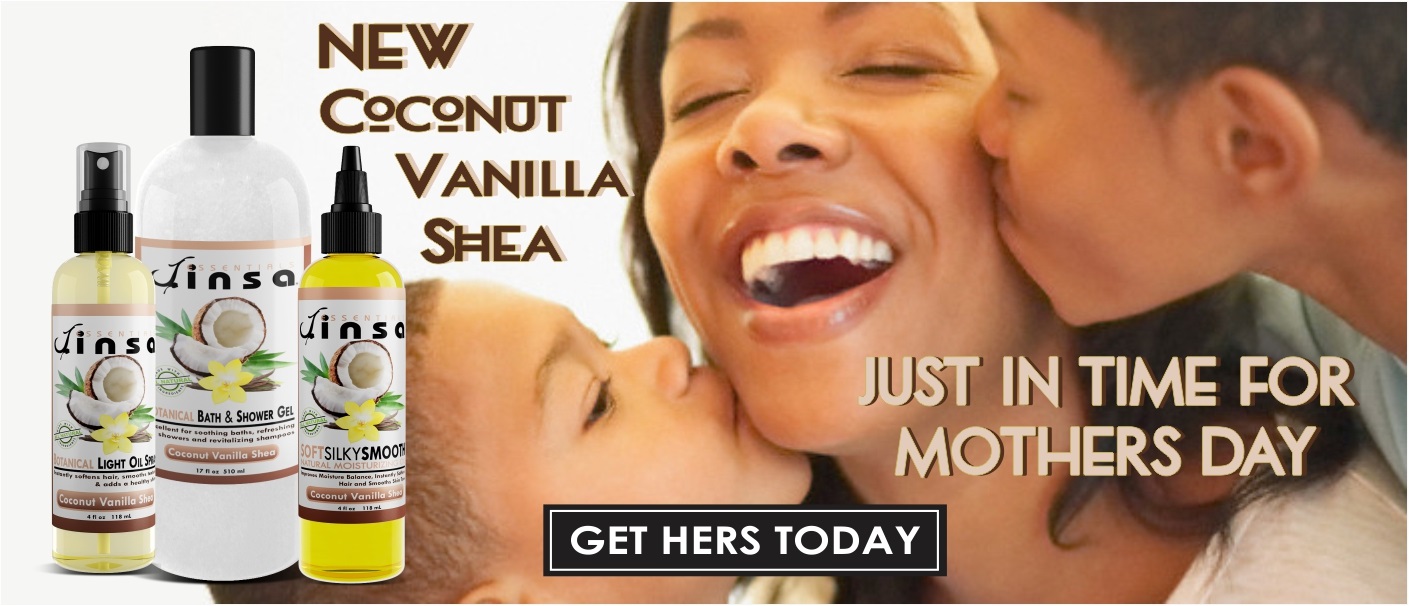 We are happy to introduce our newest line of Coconut Vanilla Shea products. This is a truly spectacular collection with a deep and mildly intoxicating scent of pure coconut pulp and natural vanilla bean. Vanilla is a really complex layering of sweet and spicy flavors which have been used for centuries. It is considered as an aphrodisiac when used in aromatherapy today.
Coconut is one of the most revered oils for nutritional purposes. It is also a great oil for general moisturizing and serves as a protective layer, helping to retain the moisture in your hair and skin. Coconut oil has been working-hard in the background of all of our products for years. Now, we thought it was time to bring it from the background and give it the attention that is deserves.
We have complimented this product line with beautiful golden Shea Nut Oil which leaves a smooth and healthy feel to the hair and skin.
Show Mom how much you appreciate her love and sacrifice by giving her natural and organic bath, body and hair care products that's fit for a queen! Let Mom know that she deserves the best!!!